Clas­sic signage sys­tems-
fle­xi­ble and pre­mium quality
MR Clas­sic offers a wide range of clas­sic adver­ti­sing systems
– pylons
– flex­face boxes
– facade and roof­top sign systems
– illu­mi­na­ted ban­ners and other cus­tom solutions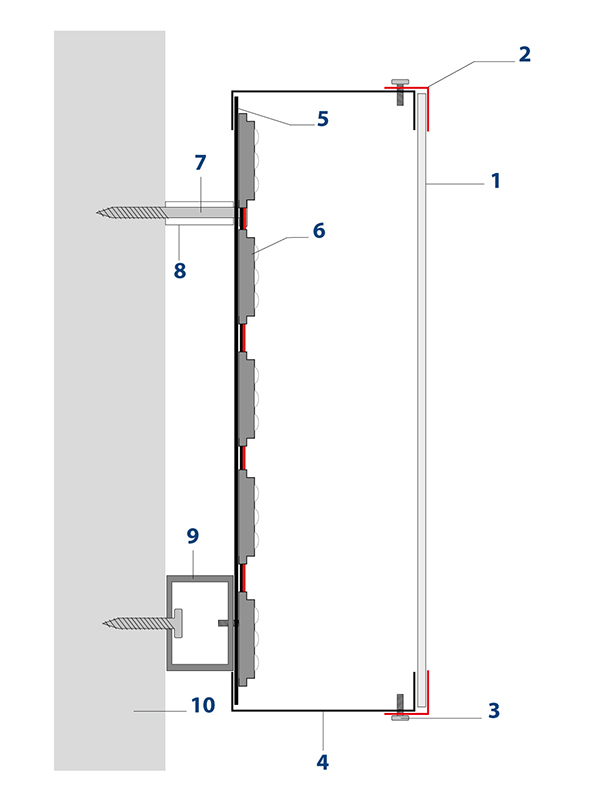 The light adver­ti­sing busi­ness has a lot of terms and expres­si­ons to it.
Over the last years the fol­lo­wing pro­files and defi­ni­ti­ons have become Euro­pean standards.
The fol­lo­wing descri­bed pro­files can be instal­led on buil­dings fascias, glass, panels or cabi­nets and can also be com­bi­ned or modi­fied to achieve cus­tom solu­ti­ons and to meet cli­ent requests.
1 Let­ter face
2 Retai­ner / trimcap
3 Screws
4 Let­ter return
5 Let­ter back
6 LEDs (light source)
7 Wall fixings
8 Spa­cer
9 Race­way
10 Wall / fascia
All mini­mum let­ter sizes are depen­ding of shape and used font. For a more pre­cise deter­mi­na­tion we need a text or a vec­tor file.